Friday, 23 January 2009
Lets face it when it comes to Louis Vuitton we don't really care about the clothes all that much it's all about what they are carrying. You can see the full length show pictures here but now courtesy of men.style.com we can get a really good look at the details
I've broken the images down into the main collections.
Monogram with Black Trims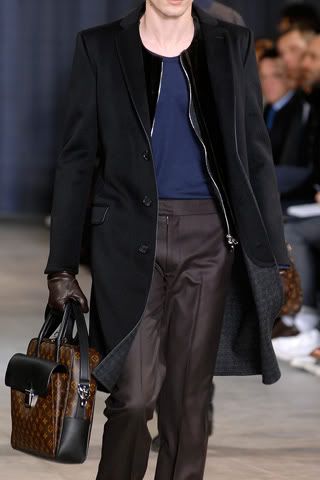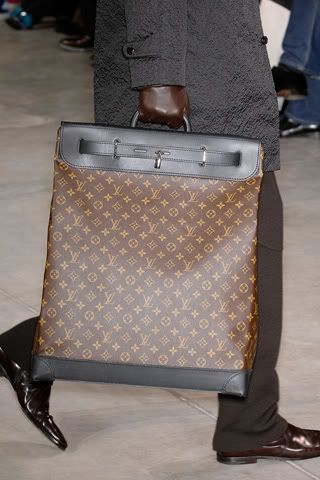 I love the Steamer bag I really wish they would some other adaptations to it because let's face it as hot as it is that's not an easy bag to go shopping with.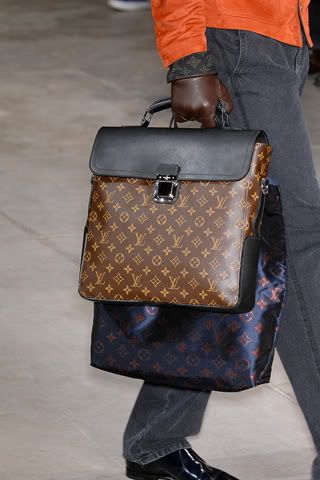 Looks like this would make a great laptop bag.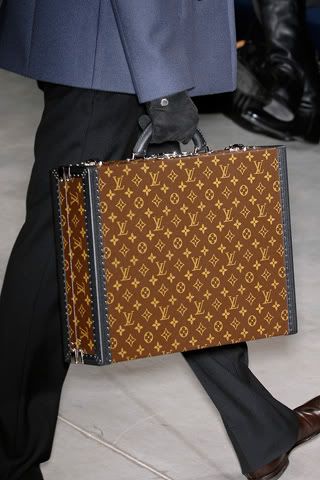 The ever classic Monogram now with black trim perfect for winter totally stressfree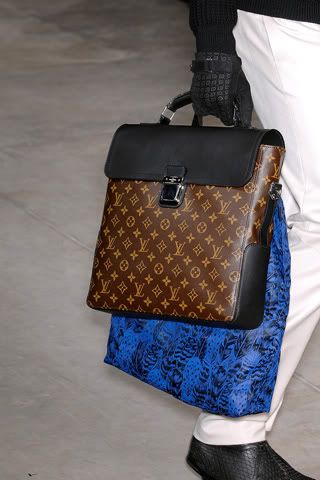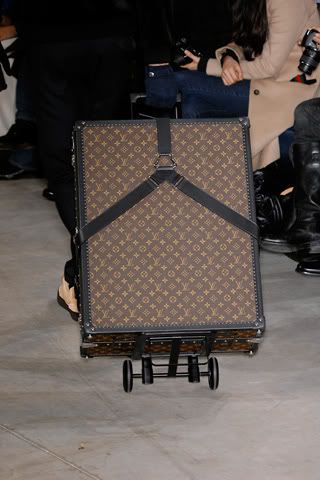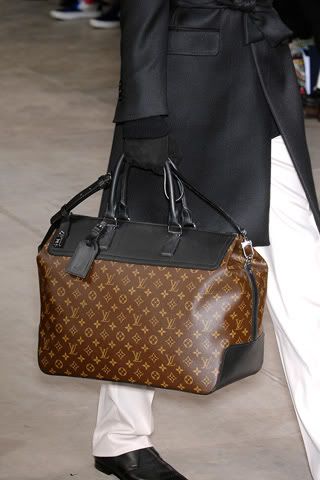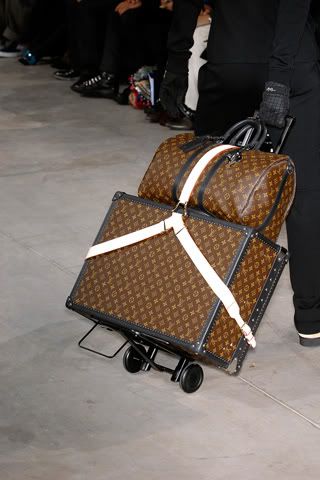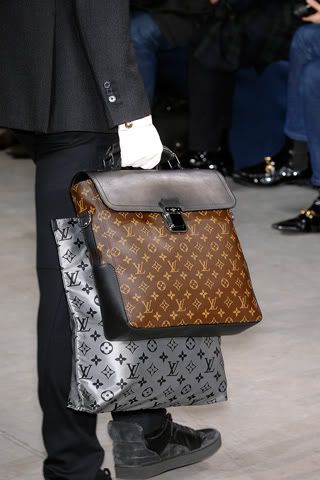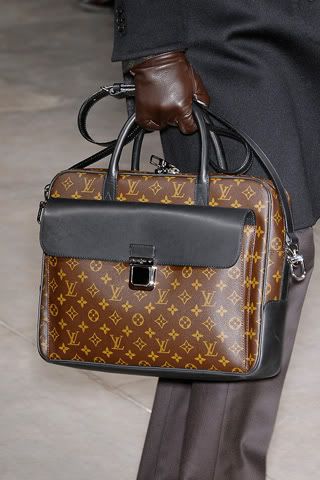 Reverse Embossed Black Leather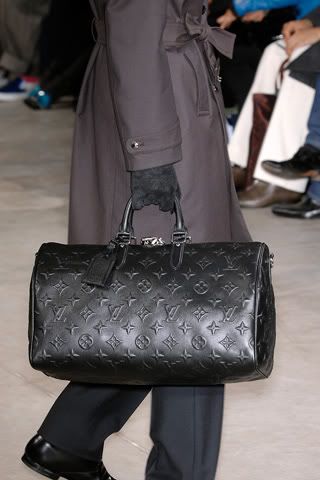 Stunning oversized speedy/mini keepall, this is my favourite collection from the show.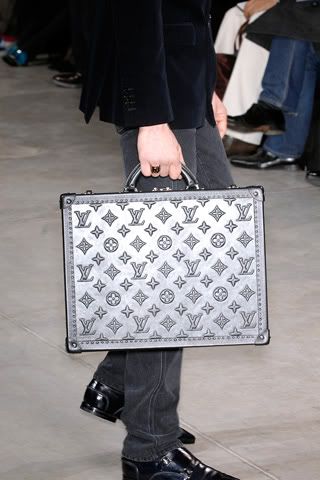 Reverse embossed briefcase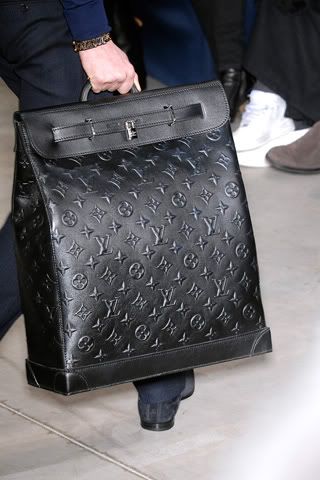 So gorgeous I could just drool all over it, the original purpose of the steamer bag to hold your dirty clothes while travelling by boat hence the name Steamer.
Damier Graphite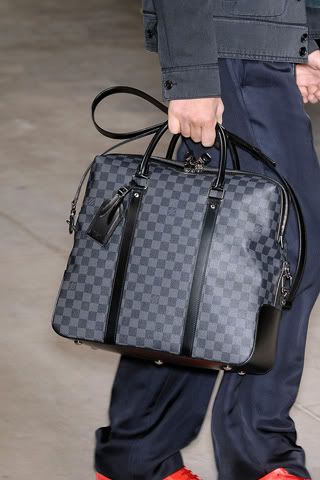 Launched in Fall 08 it's nice new additions to the Graphite collection.
Football Monogram - (for lack of a better name)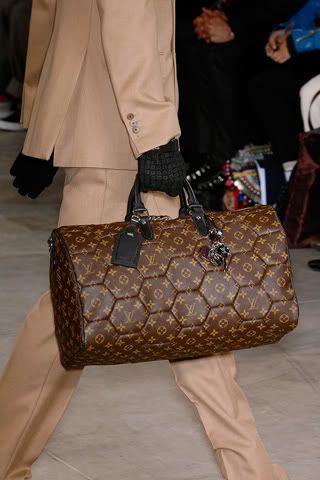 This looks amazing, made up of football style panels I'd guess it would be pretty labour intensive to make so don't expect a small price tag on this one.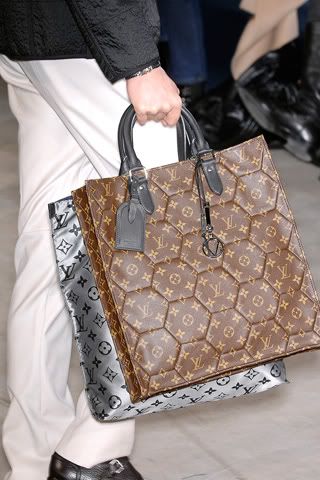 Sac plat version with LV charm, the logo of this charm can be see on a belt that is out right now
I think is my second favourite collection from the show
Silky Totes - (again for lack of a better name)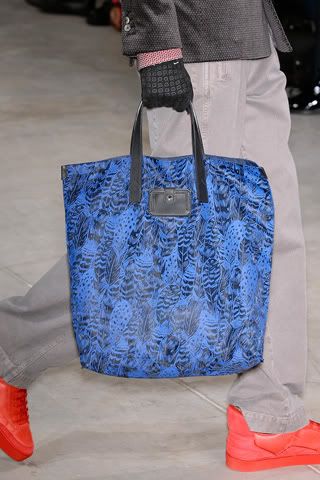 Probably my least favourite bags from the show I think it's because of the whole bag for life shopping bags everyone carries.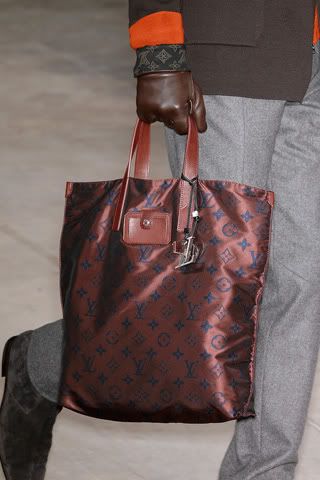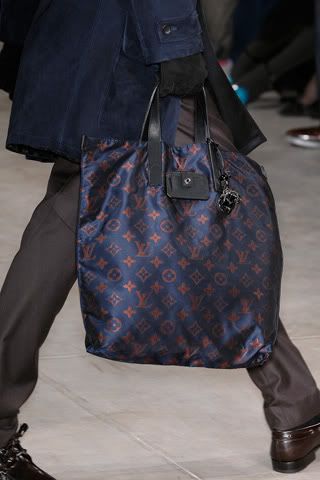 Black Totes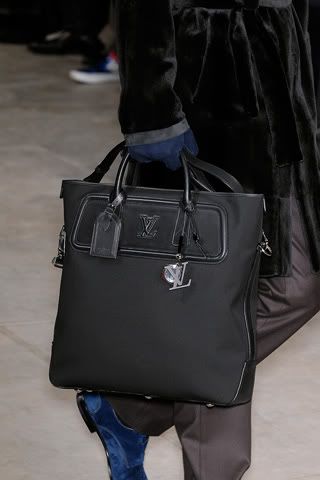 I'm going to have to see these in real life at the minute they seem a little uninspiring but would make good travel bags and have a ceratin understated chic.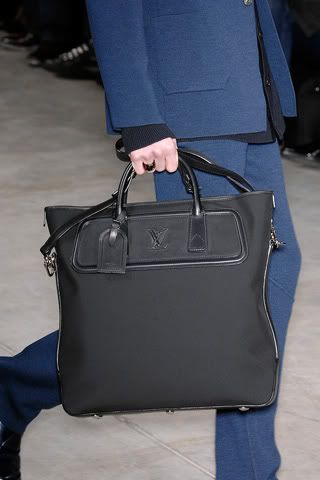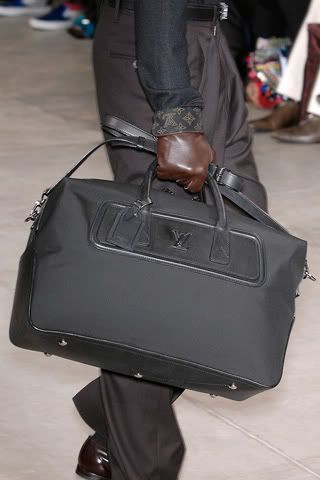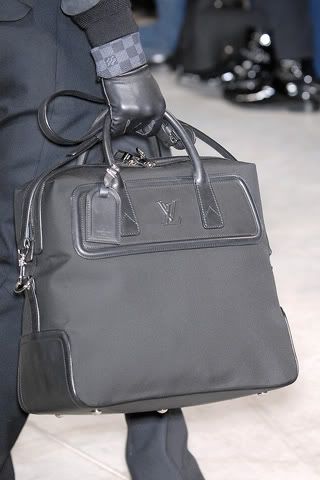 Stunning graphite gloves!
Other items!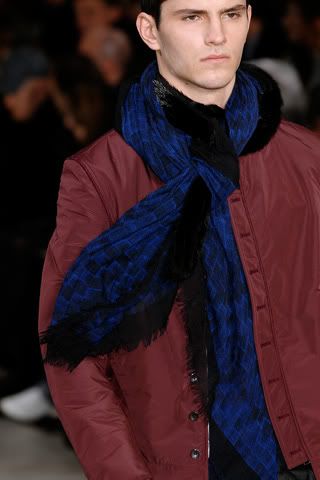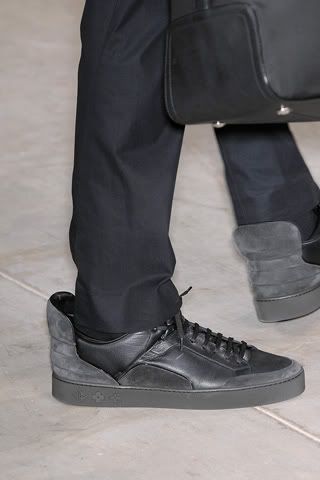 Another version of the Kanye West trainers, I'm guessing not the models size lol.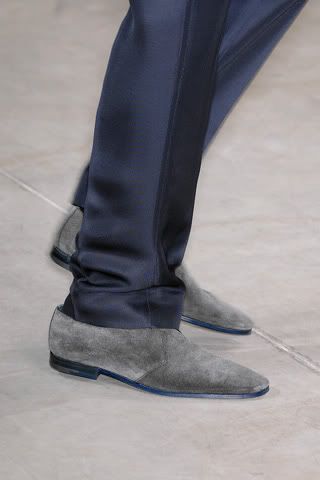 Super soft looking grey suede shoes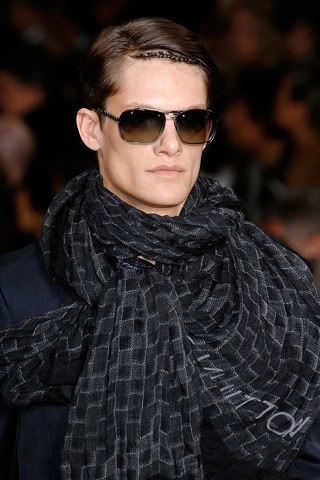 That scarf looks ssooooo warm but check out the hair details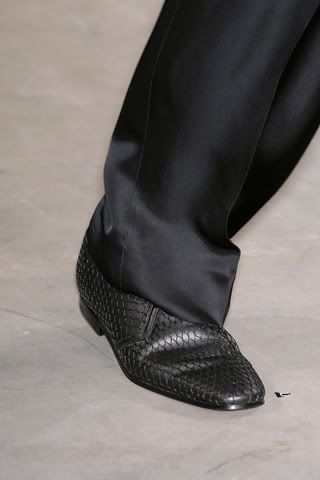 Python? Watersnake? I don't know but they look great.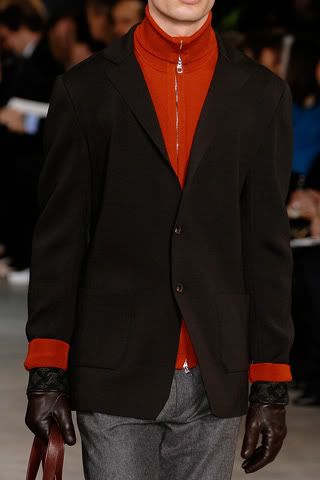 Check out the gloves with the suede monogram turned cuff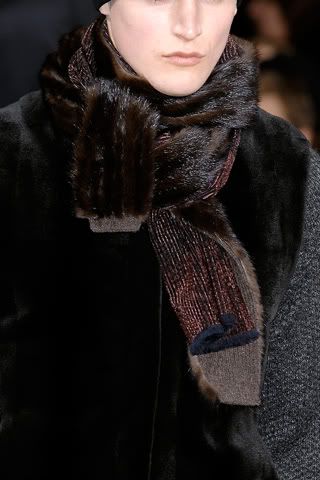 Fur combination scarf